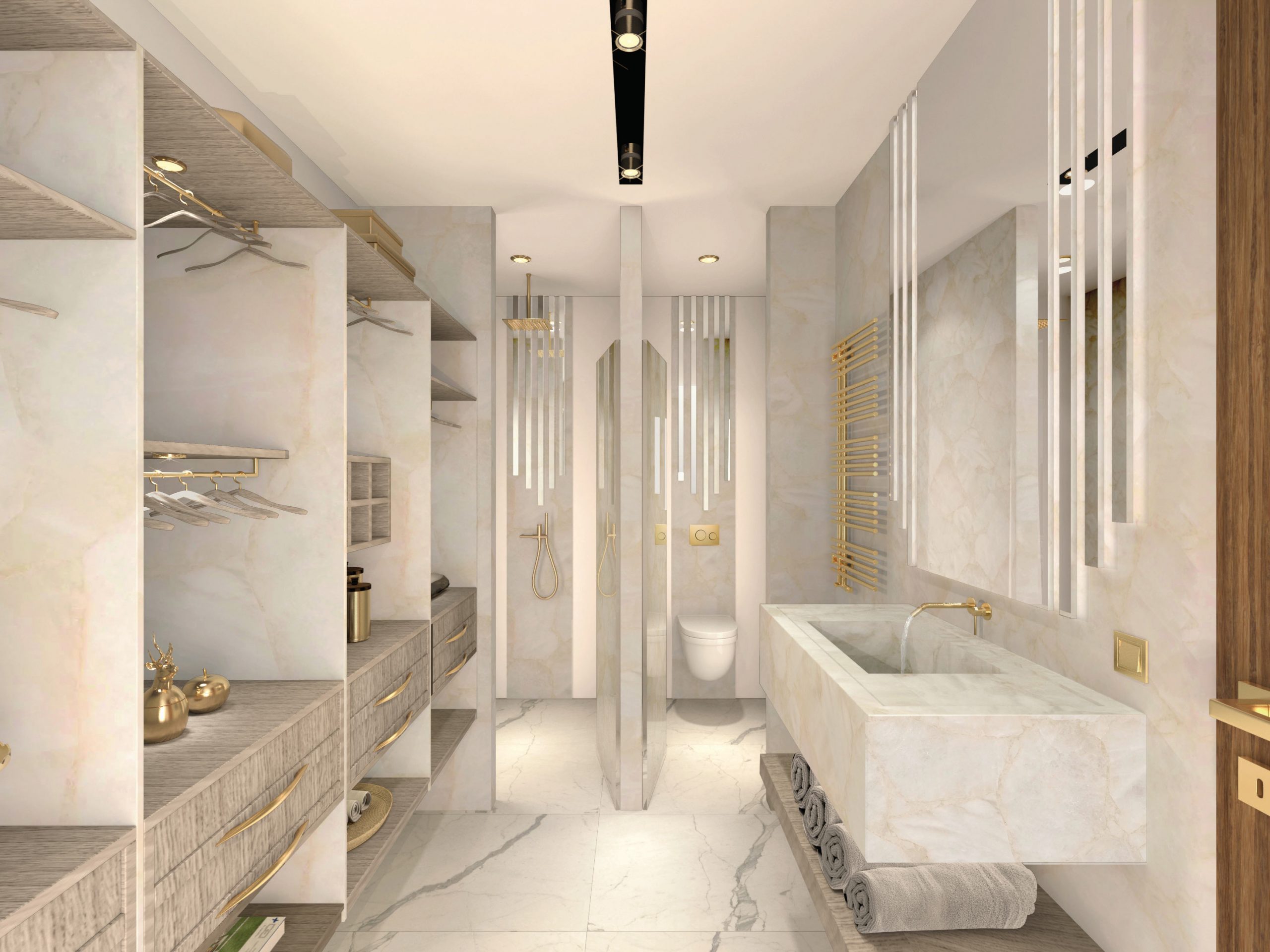 Bathroom
In order to meet the needs of national and international markets, we offer a wide range of products. We carefully use a wide range of materials (wood, glass, metal, etc.) and offer our own styles to satisfy all tastes, from a classic look from the 19th century to the discreet chic of the new millennium, producing everything from spa pools to mini-pools; large bathtubs, decorated bathtubs, corner bathtubs and bathtubs for special needs; to multifunctional shower cabins.
Customisation for special projects: The freedom of choice offered by our wide range of products is further enhanced by special features, hardware and colour options, offering interior decorators and end customers a degree of personalisation that is truly
unique.
For the classic models, the company offers optional decorations that can even be customised to meet specific requests. In short, we offer a unique offering – bespoke craftsmanship in a highly standardised industrial sector, the possibility of customising a product that was, until now, or extremely expensive to customise.
Go Plus designs with steel
Best quality for your bathroom
Stainless steel is an alloy made by combining iron and carbon that becomes resistant to corrosion from external agents and rust, thanks to passivation, that is a protecting film that steel forms when exposed to air.
To keep its qualities, you just need to clean steel with a soft cloth or sponge and a regular cleaner mixed with some water, then rinse it and wipe it dry. Any possible water-caused limescale or iron deposit can be easily cleaned with specific products for stainless steel. These are easy to find on the market. Bleach or hydrochloric acid may damage the natural protecting film
of stainless steel. Make sure you never use metal scouring pads which may leave iron residuals leading to rust on the surface.
Please note that in case of scratches, steel can be restored both by polishing and satinising mechanical treatment.