Kangen Water ® is a innovative technolo- gy. These devices not only filter tap water, but also make it drinkable, producing five types of water, thanks to its electrolysis sys- tem. This water can be used for different purpo- ses, among which we find: drinking, coo- king, beauty and cleaning.
Kangen Water ® also containing various minerals like calcium, potassium and mag- nesium. unlike other filtration systems that even filtered useful minerals, the ionization performed by Kangen ®, keeps the minerals intact. This provides a high quality water that can be used for different situations.
It produces five different water types. These types of Kangen Water ® will be very useful for all your family. With the push of a button, you can create water that will help you care for your plants, cook a delicious meal or clean a stubborn stain.
Go Plus Ibiza ionizers will not only help you stay hydrated and healthy, they will also encourage you to keep your home clean and shiny. Discover all that Kangen ® ionizerscan do for you!
Request a demonstration in the Showroom GO +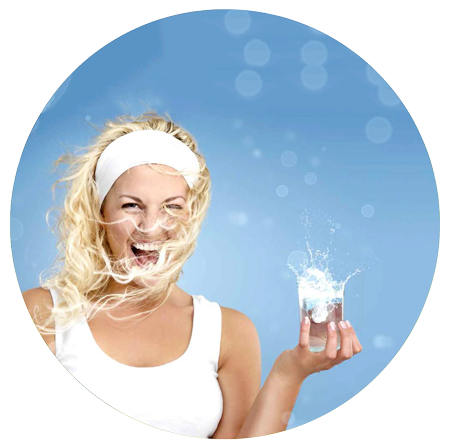 Antioxidant
Kangen Water is a powerful antioxidant.
It acts as an essential component to maintain optimal health due to its high ability to neutralize free radicals. Kangen Water ® pH 9.5 contains a high level of antioxidants. (The lower the ORP, the greater the antioxidant capacity).
Kangen Water ® has a value [ORP] of approximately – 400, more antioxidant that consuming green tea or oranges. Drinking Kangen Water ® we can rejuvenate and prevent the formation of chronic diseases, such as: Diabetes, arthritis, cancer or heart disease.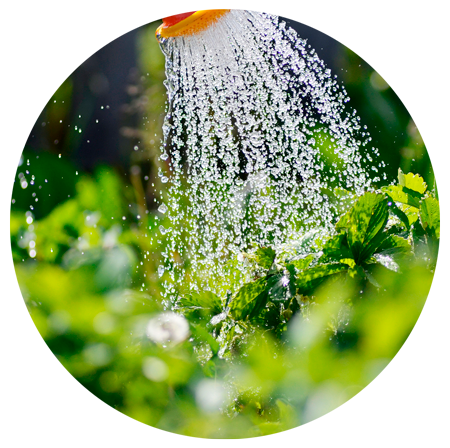 Alkaline water
Drinking Kangen Alkaline Water prevents the appearance of diseases and slows ageing process down
It provides essential minerals, promotes normal blood flow and keeps the pH value in blood, a value ranging from 7,365 (slightly alkaline).
Most food we consume create acid levels in our body, which unbalances the pH level in our blood. In order to rebalance our pH, our body acquires alkaline properties from different parts of our body, mainly bones and teeth. By drinking Alkaline Water, we help our bodies establish this balance. Alkaline Water is known to increase the hydration of the body and due to efficiency in the penetration of our cells. It helps neutralize acids and remove toxins from our body.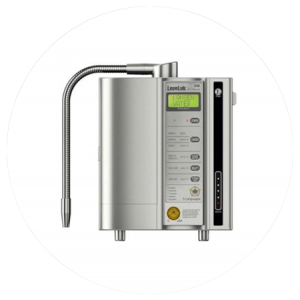 The ionizers
Our ionizers have sanitary titanium plates 100% coated in platinum
Kangen Water ionizers are designed to filter tap water directly, thanks to its easy insta- llation.
When tap water comes into contact with titanium plates 100% coated in platinum 100% a process known as"electrolysis" oc- curs. A process which results in the produc- tion of 5 different types of water.
The use of whole plates guarantees their long duration, preventing the deposition of lime, which destructs ionizers with Mesh plates in a few months..

The ionizers. 5 Types of Water
SUPER ALKALINE PH 11,5 NON POTABLE
Powerful cleaning effect. It favours solvent properties and heat conduction.
ALKALINE KANGEN PH 8,5 – 9,5 POTABLE
Perfect for drinking and cooking healthily. It causes the body to regain a more alkaline state, optimizing health.
CLEAN WATER PH 7,0 POTABLE
Free of chlorine, oxide and opacity. neutral Water is delicious to drink.
AGUA BEAUTY PH 4,0 – 6,0 NON POTABLE
This slightly acidic water is recognized for its astringent effects. It is great for gentle cleansing and beauty care.
AGUA SÚPER ÁCIDA PH 2,5 NON POTABLE
It preserves the hygiene of your everyday life, thanks to its powerful cleaning effect. It favours solvent properties and heat conduction.